Grand Opening
Revolutionizing the art world: Nematic Gallery and MakersPlace announce first-ever digital gallery in Carmel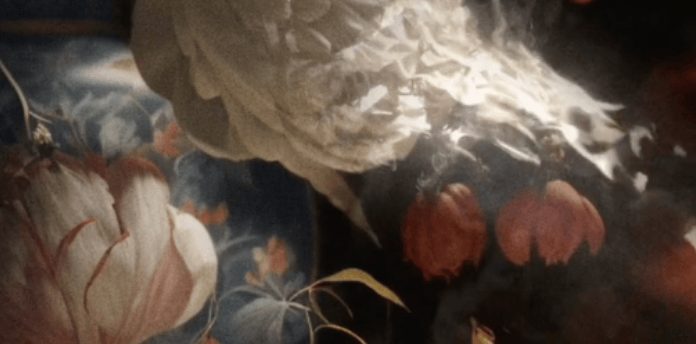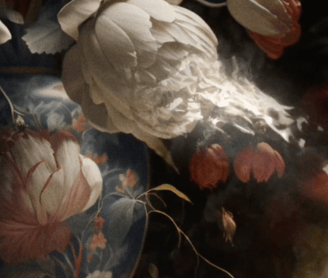 Revolutionizing the art world: Nematic Gallery and MakersPlace announce first-ever digital gallery in Carmel
Nematic Gallery and MakersPlace, the premier marketplace for digital art, have joined forces in a groundbreaking collaboration, revolutionizing the art world in Carmel-by-the-Sea. Opening Tuesday, Aug. 1, the gallery promises an awe-inspiring artistic journey, pushing the boundaries of creativity and consciousness by curating and showcasing a captivating blend of digital and traditional artworks.
Transforming Carmel's iconic Gallerie Amsterdam and Frame Shop, Nematic Gallery, and the upcoming Daisy Rose Gallery, owned by Craig and Daisy Rose, are set to redefine art's perception and sales. As the first-ever gallery in Carmel to exclusively partner with MakersPlace, Nematic Gallery will present a harmonious fusion of digitally created masterpieces displayed on digital screens provided by Muse Frame, breathtaking sculptures, captivating paintings, prints and much more.
Meanwhile, Daisy Rose Gallery will celebrate the divine feminine, honoring the power, resilience, and creative energy of women, promising an extraordinary exploration of art, healing, and empowerment.
"We are so thrilled and proud to help break new artistic ground right here in Carmel, a city so open to art and the creative process," said Craig Rose. "It's so exciting to collaborate with so many amazing artists, and to join forces with such a dynamic brand as MakersPlace is icing on the cake."
The innovative exhibit commences with a Chamber Ribbon Cutting on Aug. 10 (5-7 p.m.), followed by an open house on Aug. 17 (noon-7:30 p.m.), coinciding with Monterey Car Week and the renowned Pebble Beach Concours d'Elegance.
Featuring a diverse array of genres, the exhibit will showcase AI artists, unique immersion rooms, and traditional artists crossing over. Attendees will have the opportunity to experience the works of renowned artists, such as Heart Hatter, Josh Mayhem, an AI Art Show, among others.
"We're absolutely thrilled to partner with Craig and Daisy to, for the first time ever, bring world-class digital art to Carmel," said Claus Enevoldsen, Head of Marketing & Growth at MakersPlace. "As an innovator in the space, we want to show what is possible when artists get free reign across physical and digital mediums. The creativity on display in Carmel is going to blow your mind."
During the event, visitors can purchase artworks exclusively at Nematic and Daisy Rose Gallery in Carmel or online at MakersPlace using either dollars or Ethereum. Notably, Nematic Gallery stands as the only gallery accepting cryptocurrencies, offering a concierge service to assist and educate prospective buyers on minting NFTs and managing crypto wallets.
To celebrate this revolutionary fusion of art and technology, an exclusive Concord Week panel discussion will feature experts from MakersPlace, digital artists and more. Join us in exploring the future of Digital Dollars & Crypto Art at Nematic Gallery, Carmel, and be a part of this groundbreaking artistic journey.
About the artists
The upcoming exhibit at Nematic Gallery promises a diverse array of genres, seamlessly blending AI artists, traditional artists, and a unique immersion room experience. Featured artists and projects for the grand opening include:
Heart Hatter (Logan-Miles Allison): A globetrotting artist, Heart Hatter crafts one-of-one artworks radiating hope and empowerment. His offerings include three unique paintings paired with digital artwork and poem voiceovers, available as NFT+Physical bundles expected to sell for $1.1 million and more. He will also present 10 unique rEJECT'd hats, each paired with digital artwork and a poem voiceover. In addition, an Open Edition digital artwork will be available for sale during Car Week (Aug 11-20).

Josh Mayhem: This artist will create five (1 of 1) one-eighteenth scale model cars in his unique Blown Away Paint style, each paired with a digital artwork in collaboration with Mario Sundays, a Lisbon-born digital artist based in Dublin.

AI Art Show: Art Unbound - A Fusion of Digital and Traditional: The gallery will present a unique, animated work (1 of 1) from each of the 7 OG AI Artists: CharlesAI, 0009, DeltaSauce, DVK the artist, Blac, Laurence Fuller, and Jrdsctt. Additionally, the artists will offer Limited Edition works that come with a print.

Benzi: Bringing an antique clock from the Time To Be Happy projects, Benzi's clock features a digital screen with 90 minutes of video art content from a collaboration with 50 other artists. The unique clock will be accompanied by a 1-minute NFT sampling of the content from the digital screen.

Blakeney Sanford: Artist Blakeney Sanford uses the color blue to explore physical and spiritual boundaries with her ongoing environmental installation series, The Portals. The gallery will feature work from multiple dimensions of this expansive project including a collection of (1 of 1) video NFTs, each accompanied by a 3D Portal sculpture, and a 2D original Polaroid image.

Bennett Williams: Bennett Williams has spent over 30 years documenting and innovating in the big wave world. The gallery will exhibit his unique perspective through a series of (1 of 1) video NFTs featuring nearby infamous big wave locale, Mavericks, each paired with a large-scale, hand-carved wooden surfboard sculpture shaped by Williams.

Lindsey Ross: Both Nematic and Daisy Rose galleries will showcase the Mushroom People Project by Lindsey Ross, known for whimsical images that play with photography's potential to reveal the usually hidden. The exhibit will also include original paintings, digital art, and live performance art by Daisy Rose herself.

NeoSutras: The "Healing Through Art" live performance sets the stage for exploring the ever-changing landscape of creative expression and healing by combining performance art, yoga, mixed media art, a full immersive VR experience, meditation, and web3 technology.
Additionally, the exhibit will feature a selection of digital artworks available on MakersPlace, including works by Patrick Amadon, Brendan Dawes, JPierce, Adam Martinakis, Leo Crane, Osinachi, AA Murakami, Federico Solmi, LoupyD, SmogOne, and Mario Sundays.
Each night Nematic will host a Meet the Artists event. At the Aug. 10 ribbon-cutting, several artists will be on site to mingle with attendees, and there will be a special performance by NeoSutras. On Aug. 17, attendees will enjoy a live taping of Silicon Zombies about digital dollars, crypto art and the future of money. Artists, along with MakersPlace CEO and team, will be on hand for both events.
Media members interested in covering the event can RSVP for panel conversation by [RSVP details].
Supporting nonprofits
Giving back is at the core of Nematic Gallery. For its grand opening Aug. 17-20), Nematic proudly supports five nonprofit organizations that have a positive impact in the community. Nematic will contribute at least 2.2 percent of its profits to the following causes: Transcendental Meditation (TM) Center in Carmel; Operation Underground Railroad (OUR); Decriminalize Nature; the Dream Machine Foundation; and Mermans 'Mofaya' Mosengo's School of Music in the Congo.
Official screen partner
Nematic's official screen partner is Muse Frame, founded in 2021 by a group of art collectors, artists, and friends who all craved a simple, yet extraordinary way to display their digital art collection in their homes. The 4K digital frame supports more than 1 billion colors with the highest-level color and contrast accuracy.
About MakersPlace
MakersPlace is the premier NFT marketplace for digital art. Launched in 2018, MakersPlace utilizes blockchain technology to facilitate the sale of authentic, original digital artwork, ensuring rarity and ownership for both creators and collectors. MakersPlace has emphasized accessibility since its inception and has attracted a large mainstream audience as the first NFT marketplace to accept both cryptocurrency (ETH) and non-cryptocurrency (USD) payments, which it facilitates through crypto wallet and credit card transactions, respectively. MakersPlace helped catapult digital art and NFTs onto the global stage, with the historic sale of Beeple's Everydays: The First 5000 Days for $69.3 million in partnership with Christie's auction house in March 2021 — the record price for any digital artwork. Our mission is simple: to enable a vibrant future for digital creativity.