Open House: August 17th
Open House: Experience a Groundbreaking Artistic Journey at Nematic and Daisy Rose Galleries in Carmel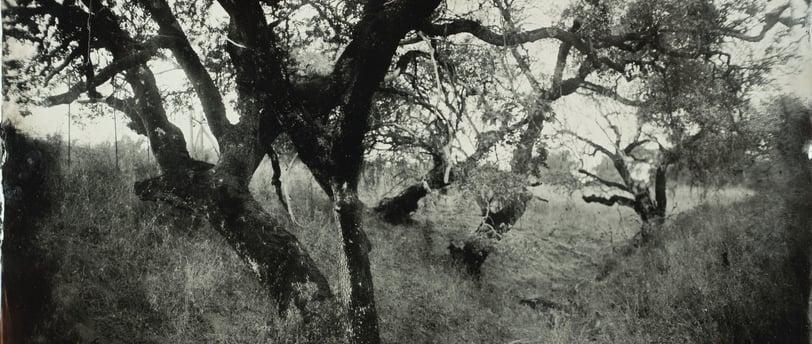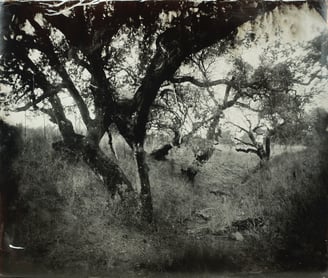 Open House: Experience a Groundbreaking Artistic Journey at Nematic and Daisy Rose Galleries in Carmel
You are cordially invited to attend an unforgettable open house on Thursday, Aug. 17, as we usher in one of Carmel's most unique and groundbreaking artistic endeavors in many years.
Planned to coincide with the excitement of Monterey Car Week, the open house welcomes you to the vibrant world of Nematic Gallery and Daisy Rose Gallery, located within the transformed spaces of Carmel's iconic Gallerie Amsterdam and Frame Shop. Owners Craig and Daisy Rose have set out to redefine art, its perception, and the way it is sold, making this event a must-see for Carmel's business and artistic communities.
Nematic Gallery is set to host a first-of-its-kind exhibition on the Monterey Peninsula, partnering exclusively with the renowned NFT platform, MakersPlace. Prepare to be captivated by a harmonious fusion of digitally created masterpieces, breathtaking sculptures, captivating paintings, and more, pushing the boundaries of creativity and consciousness.
At Daisy Rose, the divine feminine takes center stage, honoring the power, resilience, and creative energy of women. Inspired by the indomitable spirit of Daisy Rose herself, the gallery promises an extraordinary exploration of art, healing, and empowerment.
Throughout the day, you'll have the opportunity to meet some of the artists who will be participating in this groundbreaking exhibition. The event will unfold as follows:
Sip, Savor, and Meet the Artists: Noon – 4 p.m.
Live Paella Demo with Chef Brandon Miller from Paella LLC, with Tasting from 3-4 p.m.
Artist Autograph Signing: 4–5:30 p.m.
Live Podcast Taping Silicon Zombies: Brushes & Bits: Unraveling NFT's and the Digital Canvas: 5:30-7 p.m.
Our esteemed panel of experts, along with successful artists in the digital art space, will share their insights and experiences, unraveling the revolutionary potential of Web 3.0 and cryptocurrency in the art market and beyond. This will be streamed live as part of the Silicon Zombies podcast.
Daisy Rose Live Performance and welcoming at Daisy Rose Gallery: 7 p.m.
NeoSutras Live Performance Art: 8 p.m.
Don't miss this exclusive opportunity to immerse yourself in the world of visionary art and connect with the talented artists behind it. To RSVP and secure your spot at this momentous event, please contact Marci Bracco at marci@thebuzzpr.net.
Join us as we embark on a remarkable artistic journey, redefining the boundaries of creativity and celebrating the power of art in its various forms. We look forward to welcoming you to Nematic and Daisy Rose Galleries on this extraordinary occasion.
Artists Include:
Heart Hatter: As a globetrotting artist, Logan-Miles Allison crafts one-of-one artworks that radiate a message of hope and empowerment. Also known as Heart Hatter, Logan will present multiple offerings, including three unique paintings, each paired with a digital artwork and a poem voiceover. Sold as a NFT+Physical bundle, his works are expected to sell for $1.1 million and more. He will also present 10 unique rEJECT'd hats, each paired with a digital artwork and a poem voiceover. In addition, his Open Edition digital artwork will be available for sale for the duration of Car Week (Aug 11-20). Find out more about Logan here.

Josh Mayhem: The artist will create five (1 of 1) one-eighteenth scale model cars in his unique Blown Away Paint style. Each sculpture will be paired with a digital artwork in collaboration with Mario Sundays, a Lisbon-born digital artist based in Dublin. Find out more about Mayhem here.

AI Art Show: The galleries have teamed with 7 OG AI Artists: CharlesAI, 0009, DeltaSauce, DVK the artist, Blac, Laurence Fuller and Jrdsctt, to present a unique, animated work (1 of 1) from each. Additionally, several of the artists will be offering a Limited Edition that will come with a print.

Benzi: This artist will bring one of his antique clocks from the Time To Be Happy project, featuring a digital screen with 90 minutes of video art content from his collaboration with 50 other artists. The unique clock will be accompanied with a 1-minute NFT sampling of the content from the digital screen. Find out more here.

Blakeney Sanford: Artist Blakeney Sanford uses the color blue to explore physical and spiritual boundaries with her ongoing environmental installation series, The Portals. The gallery will feature work from multiple dimensions of this expansive project including a collection of (1 of 1) video NFTs, each accompanied by a 3D Portal sculpture, and a 2D original Polaroid image. Find out more here.

Bennett Williams: Bennett Williams has spent over 30 years documenting and innovating in the big wave world. The gallery will exhibit his unique perspective through a series of (1 of 1) video NFTs featuring nearby infamous big wave locale, Mavericks, each paired with a large-scale, hand-carved wooden surfboard sculpture shaped by Williams.

Lindsey Ross: Both Nematic and Daisy Rose galleries will feature the Mushroom People Project by Lindsey Ross, whose whimsical images play with photography's potential to put in plain sight that which is usually hidden. The exhibit also will include some original paintings, digital art and live performance art by Daisy Rose herself.

NeoSutras: This "Healing Through Art" live performance sets the stage for creators and seekers to explore the ever-changing landscape of creative expression and healing by combining power elements of performance art, singing, spoken word, dance, meditation and web3 technology.
The exhibit will also feature a selection of artworks already available on MakersPlace, including:
● Patrick Amadon
● Brendan Dawes
● Melanie Martinez
● JPierce
● Adam Martinakis
● Leo Crane
● Osinachi
● AA Murakami
● Federico Solmi
● LoupyD
● SmogOne
● Mario Domingos
About MakersPlace
MakersPlace is the premier NFT marketplace for digital art. Launched in 2018, MakersPlace utilizes blockchain technology to facilitate the sale of authentic, original digital artwork, ensuring rarity and ownership for both creators and collectors. MakersPlace has emphasized accessibility since its inception and has attracted a large mainstream audience as the first NFT marketplace to accept both cryptocurrency (ETH) and non-cryptocurrency (USD) payments, which it facilitates through crypto wallet and credit card transactions, respectively. MakersPlace helped catapult digital art and NFTs onto the global stage, with the historic sale of Beeple's Everydays: The First 5000 Days for $69.3 million in partnership with Christie's auction house in March 2021 — the record price for any digital artwork. Our mission is simple: to enable a vibrant future for digital creativity.